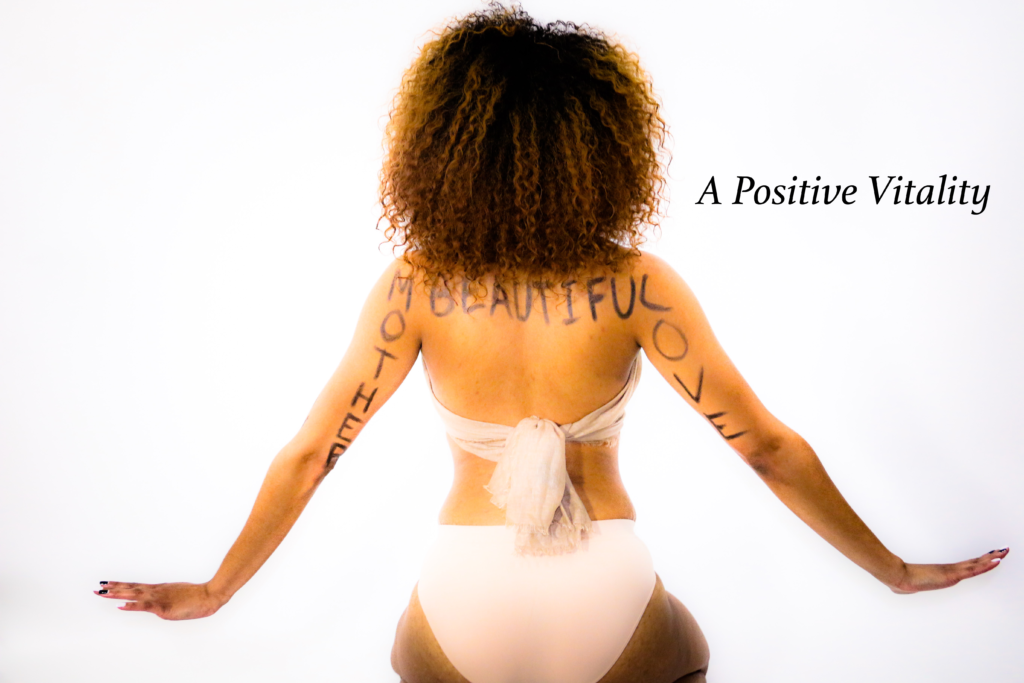 I WAKE UP AND WONDER WHY THE HELL DID I WAKE UP. THE CONSTANT PAIN IN MY HEART JUST ACHES AND ACHES AND NEVER STOPS. I WAKE UP HAVING TO MAKE ANOTHER DECISION THAT I'M INCAPABLE OF MAKING. MY PAST SITS AT MY SIDE TAUNTING ME OVER AND OVER AND OVER. I NEVER KNOW WHAT TO DO OR HOW TO RESPOND.  MY PATH HAS CREATED AN ILLUSION OF AN EASY ROUTE THAT DOESN'T EXIST. Pain pain go away, don't come again another day.
DRINK AND SMOKE, SEX AND DRUGS, NUMBED FOR BRIEF MOMENTS BUT NEVER FREED.
….With pain comes strength….I lay down with pain, I wake up with pain….and now I have to remember who is watching me so I don't quit….10-14, 02-17…even when they aren't here. I still wonder why I feel so deeply connected….but this week I know it was to keep breathing through my pain. The tears never seem to stop flowing even while I lay my head down and even when my eyelids seem to open. They kiss me goodnight and whisper good morning. Staining my face while hugging my neck. My tears have become my best friend as pain has become my spouse. Making love to me endless days and nights, an exhausted body lay helplessly waiting for her rescue. Some come to comfort and soothe but the pain puts up a great fight winning each battle of peace. Looking at life through swollen eyes, vision impaired, moving with achy limbs, and a churning stomach, I stand in the center of a world moving so fast. If I step out it seems I will surely parish. I fold up like a new born baby, and create the ocean I float in because pain doesn't want a divorce and tears want to remain friends…..I silently sing…..pain, pain….go away, never come another day.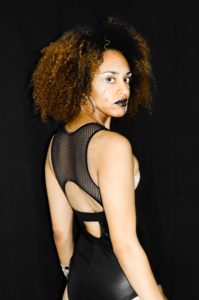 I lay waiting on morning. My nights last an eternity and I wonder if I'll make it. What's that I hear?….. It's rain outside my window. Steadily hitting my window pane, I suddenly rejoice a bit on the inside. So grateful that nature can now cry for me. Breathe I say. In…….out……..Breathe….some rejoice over the sun, but rain is a visitor I welcome. My eyes though swollen can now rest and I may be able to process. Lo' and behold there is breath still inside of me. I whisper. Pain, pain….go away, never come another day. With pain comes strength. If I can't do this for me I have to do it for them. I hear their small voices…" Mommy, mommy, get up." There has got to be more fight in me. God has blessed me with two angels for a reason, I'm sure several…and one is not to give up….they're watching. Their laughs snuggle my ears creating a smile on my face. A smile….I feel a hint of my pain go away in that moment. In that moment…..How can the past, the trail of people who caused my agony and low self worth come in and steal moments like this. The two of them don't even know what I go through, yet they have this child like faith in me. So blind to the world around them, all they know is Mommy can!
In my dark visions I see their light. I see their dreams, and all their potential. I see their future and all the things I don't want to miss. When they are near or far, I know I must keep moving. Breathe……I remind myself they are the reason why I must breathe. Love conquers all, endures all. And laying on my mental death bed, their love embraces me beyond what I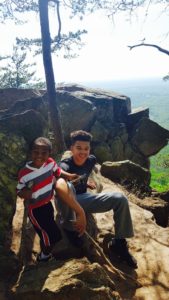 could ever imagine. It's simple and joyful, caring and pure. When I see weak in my reflection, they see strength when they look at me. Not being where I want to be on my timeline….Single mom of two boys…..this road is brutal at times. Days when through my natural eye I see no future for myself. Just endless struggle, aching in my heart…..those around me succeed while I sit in what I think is failure. Yet sight through His eyes, and my children's eyes says a different story.
Sixteen and pregnant, who would have ever imagined this moment. That being left alone with one, to going forward 9 and a half years later and God blessing me with the second. Again alone, standing strong. Men may come and go, but they last forever. Making me tough…..There are those who said I'd be nothing; that we'd always be down. Yes in my pain, I have sat in it, dwelled in it, appreciated my darkness for it comforted me with passion when no one else would. And at the end of the draw, when I think there is life no more, my little one's wrap their arms around me so tight tears of gratefulness fall. "Mommy don't give up. We're here with you." Their innocence pushed darkness out. Like a vacuum I take in their energy. I'm stronger than what my past says. They have made me more resilient, determined to be established, aiming to conquer my goals, my drive to get out of the bed each morning even when my mind says NO.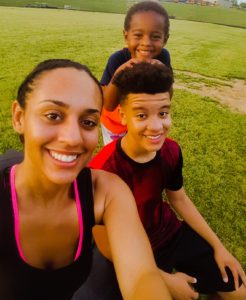 As the rain outside steals my tears of pain, I focus on my angels and find reason to get up.  I laugh with them, joke with them, spend extra time with them, taking my focus from me to build them up.
With pain comes strength but Pain you've been in my way long enough. I've tried to stray, yet I'm still given a new day. If no one else can move you out, I'll take matters in my own hands and give it to my Father. For the sake of my two boys, if not for myself… I must gather my thoughts, my pain, my shame and allow God to heal me with a child like faith. I roll out of bed and hit my knees to pray. Lord give me wisdom on how to renew my day. So grateful that nature came and shed so many tears for me, I allowed the sun's warm rays to touch my face. No past hurt, no friend, no stranger, no job, no man is worth my life in ruins. With pain comes strength. So I'll put on my Super Woman cape, with an S on my chest and stand strong for the two that are watching and won't let me fail….and for the woman I know God created me to be. You only get one life….Leave everything alone that numbs you and LIVE.
By Cameo N. Goodwin